Trip Description
Wineglass Bay within Freycinet National park - just a few kilometers from the town of Coles Bay are numerous walk around some of the most beautiful bay area around the Freycinet peninsula. The tour to Wineglass Bay is one of the better views and talk approx 1:15 min return
Bay of Fires coastal Reserve. Rocks of high Iron content are common along the north east coast of Tasmania and a high concentration can be find in the Bay of Fires near the town of St Helens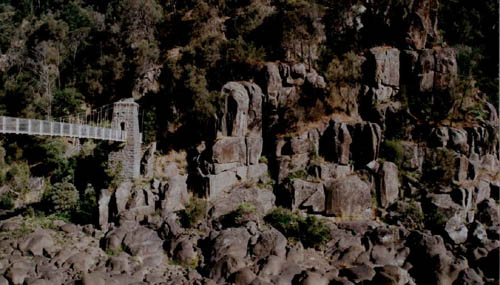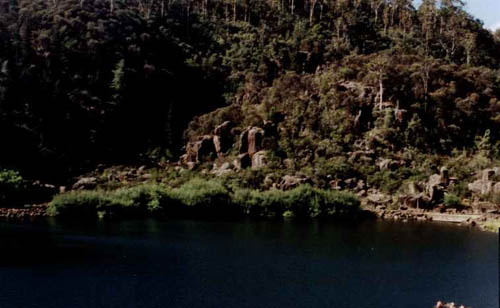 Cataract Gorge is right near the heart of the northern Tasmanian town of Launceston and this relative easy walk around the Gorge can range from 30min to 2 hours. The best part of the walk is to enjoy the highly sophisticated rock formation along the walking track.
Mt Wellington (approx 1270m) is about 15min car ride east from Hobart, the capital of Tasmania. The area is now classified as a national park area and numerous walking track are available. However, the weather can be quite misty and cold for most of the year. Nonetheless, on a nice clear day, it does offer spectacular view of the south east and east of Tasmania. It is also interesting to note that many pinnacles are created by a lot of wearing down from one lump into sharp but vertical pieces as seen in the following photos.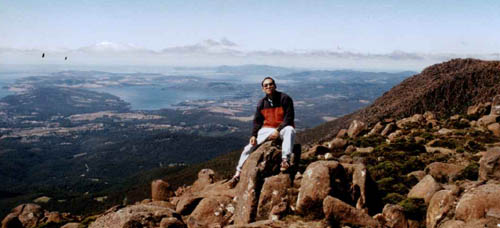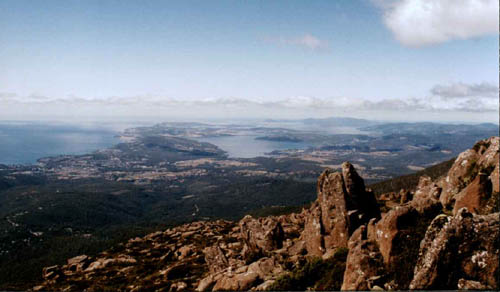 You have to catch a ferry (15min ride) from Kettering in order to go to Bruny island. For food lover, the island offer a lot of seafood but it also offer forest walk as well as numerous rock formations which can be seen via cruises or walking. This just give you an example of what seems to be a seal popping out of water is indeed just a rock formation on the southern tip of the island near the Cape Bruny light house
Around Eaglehawk Neck, you can really experience the power of the southern Ocean. The sound of wavebreaking on large rocks will indeed make you realize how small we are in comparison to nature. The layer of erosion also clearly shows the variation in water level in various age in the left hand bottom of this photo.



Years on erosion can indeed turn rocks into smooth pavement, not dissimilar to those you seen in the middle of the city. In here, this is better known as the Tesselated Pavement, around the area.




More interesting scenaries can also be found just south of Port Arthur near the Remarkable Cave. Does it look like a drying fish on the beach to you?