A Trip to Tianshan.... Mt Bogada and Pakmier Plateau
Just to say Hi....

Our group set off to tramp up Tian Shan 天山 from the west of Tian Chi 天池. From left to right: Anthony, William, Verona, Siu Yu, Eugene, Eleanor, Fiona & Paul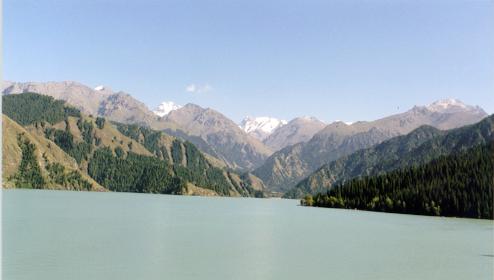 With an diameter of 1km, Tian Chi 天池 is like a piece of oval Aquamarine encased by green mountains. Mt. Bogada 博格達峰 topped with snow is on the left. During fall & winter, the whole Tian Shan area is closed and sinks into complete whiteness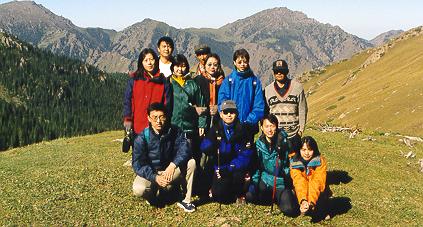 Altitude 2800m at Tian Shan. where we camped for 2 days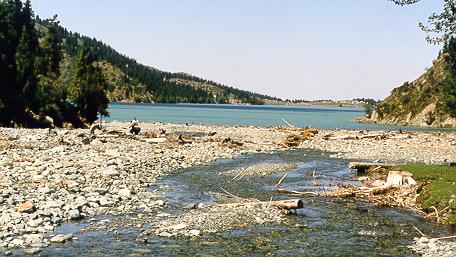 View of Tian Chi from the west. You can feel its tranquility when away from the tourist spot of the east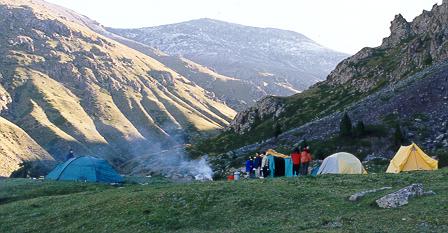 Arrival at Tian Shan campsite after trekking of about 7 hours. Everybody's craving for dinner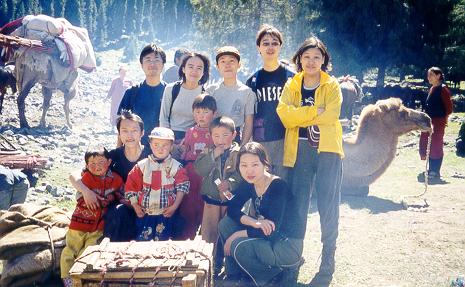 Nomadic habitants of Tian Shan with theirs livestock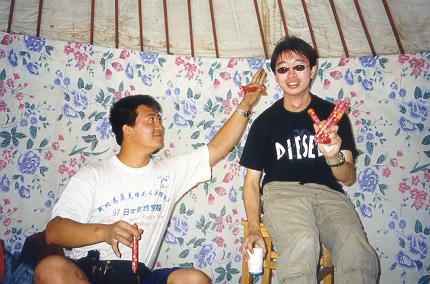 Anthony is excited to eat up all sausage given by our tour guide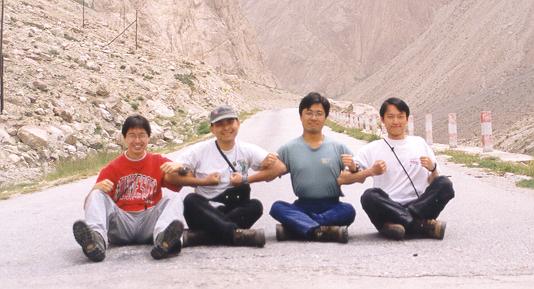 Hercules on their way at Sino-Pakistan Highway 中巴公路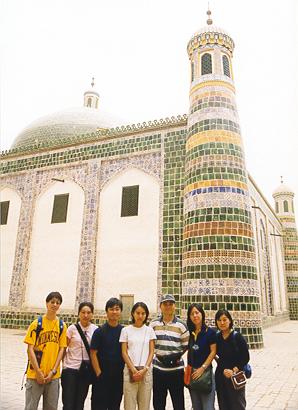 The Tomb of famous Scented Concubine 香妃墓 at Kashi 喀什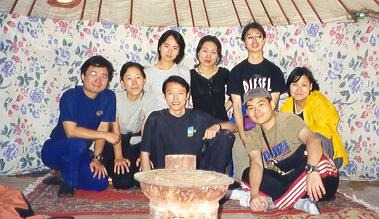 Invited into the tent of nomadic for tea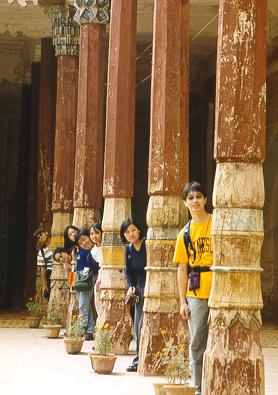 Has anyone seen the scented concubine?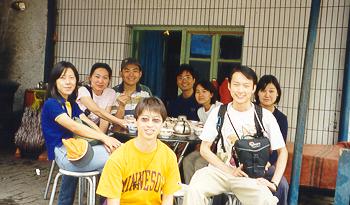 Local food stall at Kashi will satisfied your tastebud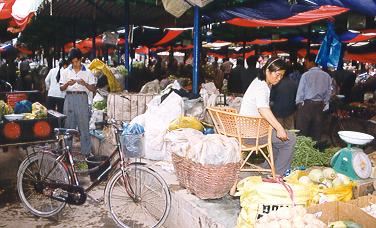 Busy Kashi market in the morning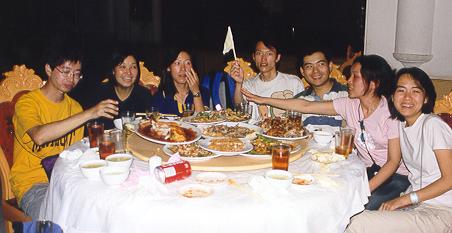 A big feast at Kashi's high class restaurant. But why William has to surrender?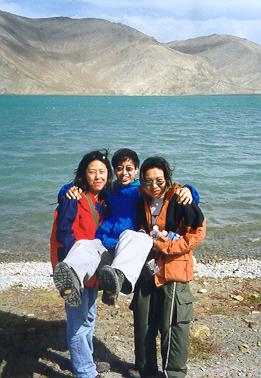 Handsome Anthony at Kalafuli Lake 卡拉庫力湖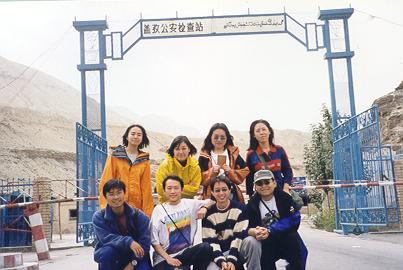 Entrance into the controlled area of Gai Zi, the remoted Pakmier Plateau area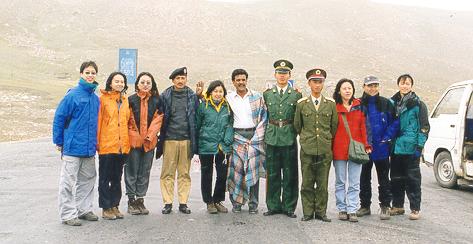 Snowing in August at Hongqilaip 紅其拉布口岸 - the border between China and Pakistan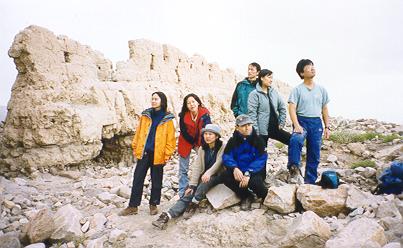 Relics of Shitoucheng 石頭城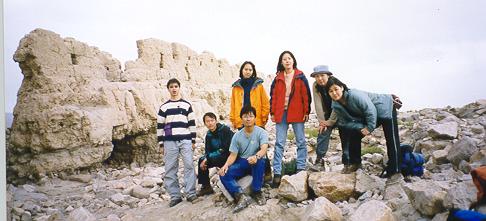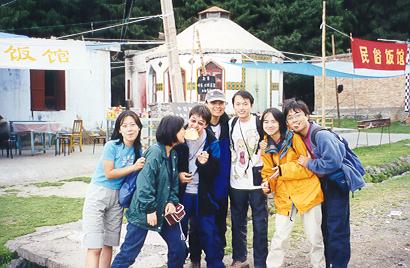 The freshly baked bread is so delicious that Eleanor & Anthony fight for a bite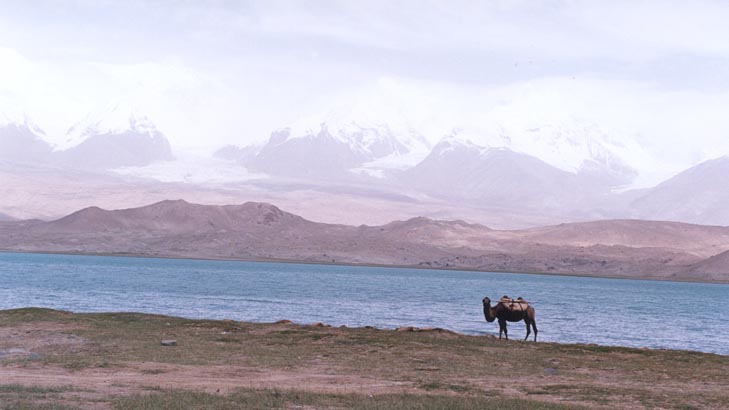 Kalafuli Lake - oasis in the desert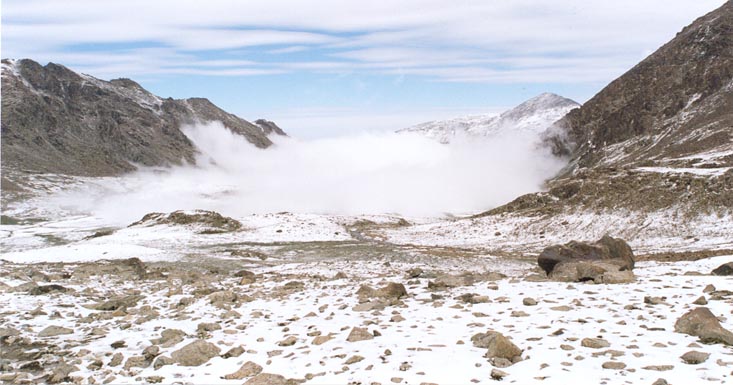 Base camp at altitude of 3600m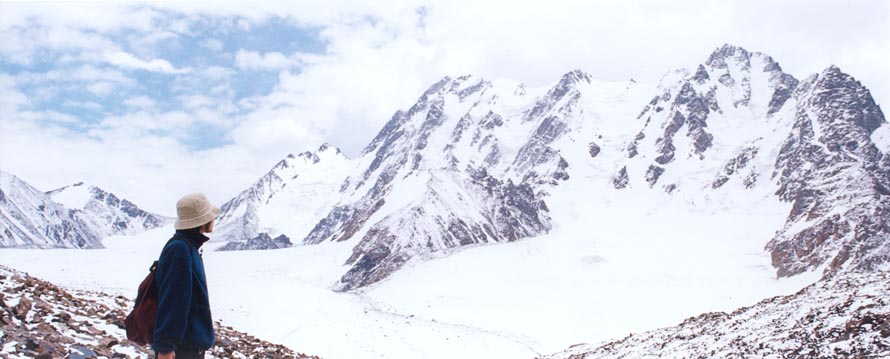 I'm here Siu Yu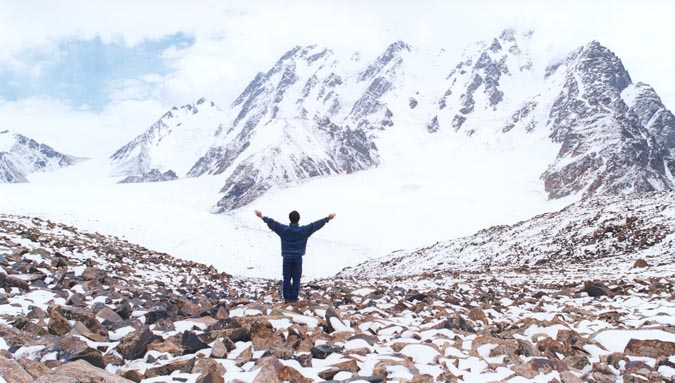 View of Tian Shan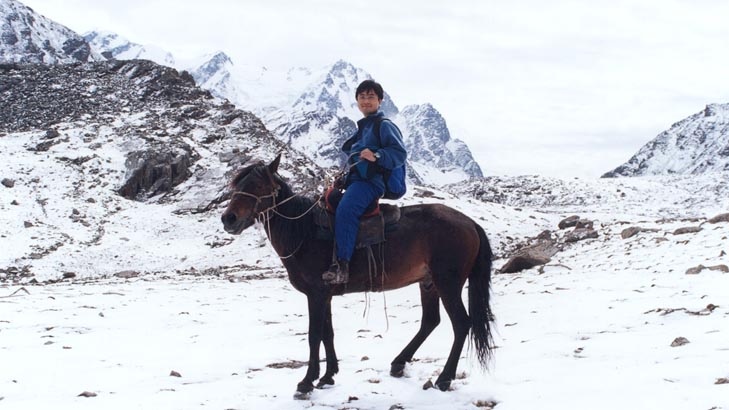 Eugene on the ride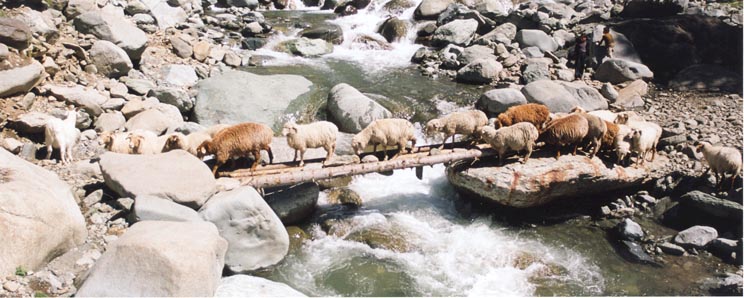 Sheep crossing river at Tian Shan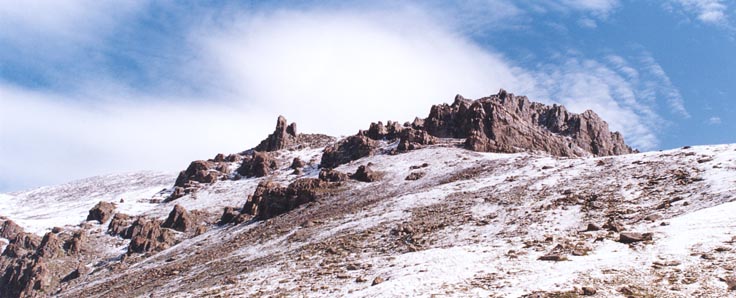 castle rock on Tian Shan